---
These little steel balls will keep you relaxed all day! 
Embrace the mystery of science.
A fun way to teach & learn Inertia & Newton's Laws.

Demonstrates conservation of momentum and energy via a series of swinging spheres

Steel frame and balls are made of extremely great quality, hence the least amount of energy is lost and the balls keep going for a longer time

Made of Rust Proof Steel.
Perfectly weighed spheres to preserve the momentum for maximum time.

A perfect gift for home decor, an office table or any young learner.
Watching the back and forth, flawless motion is a soothing experience you'll enjoy each moment, day after day!
A Relaxing experience awaits.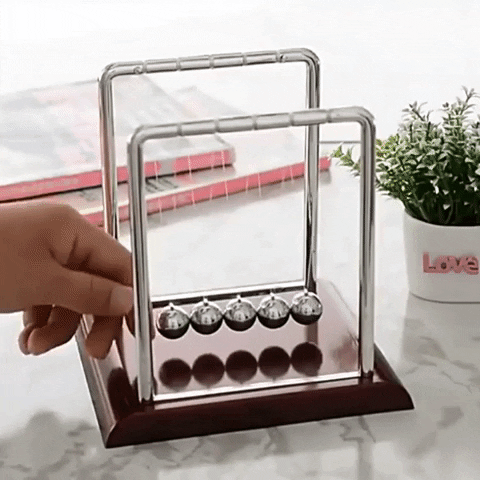 Available in 5 Interesting Variations.
5 Steel Pendulums each.